We're digital experience experts.
We create brand experiences that people
love to engage and interact with.
We collaborate with the people behind great brands in the consumer,
technology, manufacturing and professional service worlds.
We work in Somerville, Massachusetts but deliver design
and technology solutions with a global point of view.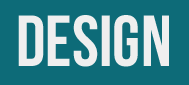 With a variety of audiences, an eye on scalability and a growing number of content sources, your website needs to bring many pieces together and look great doing it. The Silverscape team has the expertise needed to put your company in the best light.

To give your customers & clients a cohesive brand experience, your off-line marketing should blend seamlessly with your online assets. Silverscape's marketing solutions are backed with strategy informed by innovative design & technology.
Whether it's helping your customers figure out exactly what product they need or helping your partners visualize and consume business information, Silverscape can make complex operations simple with a great user experience.



Online branded communities are the evolution of the traditional corporate website. They allow you to standardize on a single community platform to facilitate tighter integration between your corporate marketing and social media initiatives.

When you tell a first-person narrative of a unique experience customers engage and get excited. We offer an agile video creation solution to write, direct, shoot and edit video allowing you to create exciting content that win hearts and traction.


Silverscape is a premier digital marketing agency that creates engaging websites, online experiences, community sites and interactive marketing solutions. We combine innovative technology with strategic creative to strengthen brand presence and enhance customer interaction.

Living with our client's brands allows us to develop an in-depth understanding of their marketing challenges. For over a decade, we've toured job sites, tested make-up, ate chocolate, set things on fire, rolled in the frozen mud on photo shoots and coded till the caffeine just couldn't do it anymore.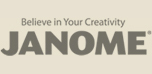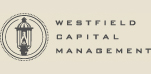 Thanks for sending us a note!
We look forward to chatting with you about your next big idea.